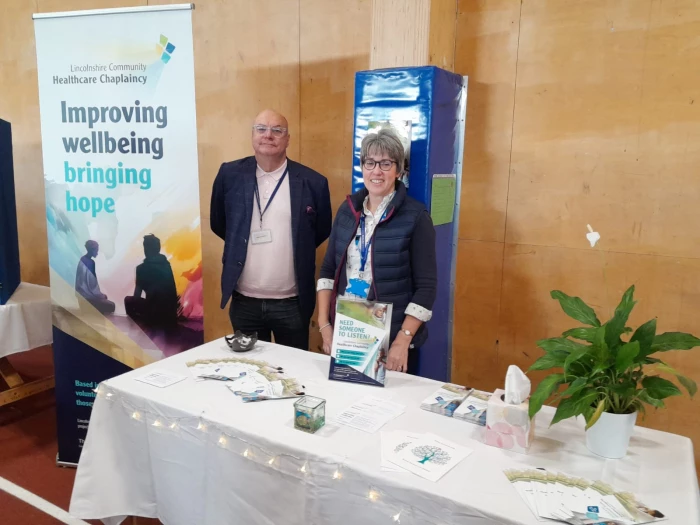 Rev Julie Doddrell and Howard Smedley attended a Primary Care Network event in Boston on 21 September to promote the Lincolnshire Community Healthcare Chaplaincy.
Many useful conversations were held which helped to get the chaplaincy more fully known in the Boston and south Lincolnshire area.
In the photo you'll see Julie and Howard alongside the new chaplaincy banner.