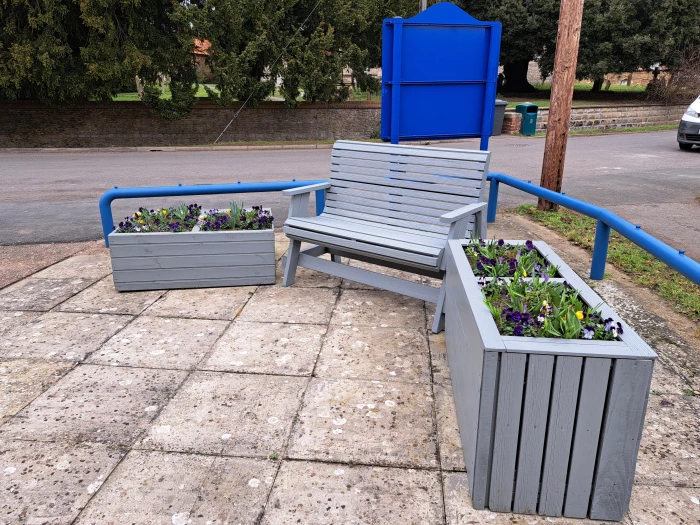 Ruskington Methodist Church – Caring for God's Creation – Climate and Environment Action

A few year's ago I was made aware of an initiative called 'Plastic Free Sleaford'. Business and organisations could become affiliated with this project if they pledged to actively reduce their use of plastic. So, we went for it! We now use refillable bottles for handwash and washing up liquid, refilling with liquid from larger containers purchased from Traidcraft. We also aim to use as little plastic as possible for things such as Messy Church. For example, we held a session on 'God's Creation' a while ago. One of the activities involved reusing and decorating plastic microwaveable containers. These could then be used to collect milk bottle tops which one of our members weighs in to raise money for Lincs and Notts Air Ambulance. Another activity was to decorate cloth bags which the young people could bring to each session thereafter to put their take-home crafts in. If they forget their cloth bags, they take their crafts home in reusable/recyclable paper bags.

As well as bottle tops, we also encourage our members and user groups to collect/recycle stamps, old coins and (broken) jewellery, all of which are collected in crates in our entrance foyer and sent to the Alzheimer's Society. We also encourage our members and user groups to make good use of our paper, metal, glass and plastic recycle bins. To help this along we have bins in our kitchen which colour coordinate with the wheelie bins, therefore making it easier to recycle the correct items into the corrects bins from the start.

Finally, last year (2022) myself and a colleague attended a day retreat at Lea near Gainsborough We were very taken with their use of outside space and it encouraged to do something, albeit on a smaller scale, at Ruskington, which just has concrete outside. So, a couple of our handy folk kindly recycled some pallets and a swing bench which were otherwise being thrown away, by making them into planters and a bench. These are now painted and sit outside our front door for the community and church to enjoy and use. In fact, we held a 'Harvest' Messy Church shortly after the planters were finished where we talked about growth and something brown and small like a bulb, turning into something beautiful. As part of this session the families planted bulbs in the planters. And hey presto, for our Spring/Easter March Messy Church, the bulbs had grown and bloomed into beautiful daffodils, crocuses and tulips. We were obviously then able to talk about God's miracles, new life and taking care of what's around us.

Thanks for reading!

Becky Guilliatt (Volunteer and Messy Church Coordinator at Ruskington MC)