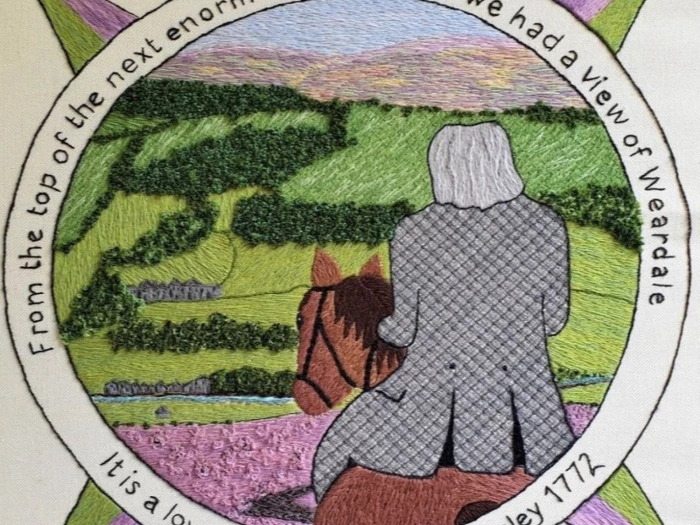 We've been asked to let you know about the Methodist Tapestries Project at theThe Weardale Museum, in Ireshopeburn, County Durham.
The project will show the history and heritage of Methodism via the medium of embroidery. Relating stories not only local to the Museum but those of regional, national and international interest, the Project currently has forty-nine panels at various stages of construction and is looking for volunteers to take on further designs. Images of some of the current panels can be seen on the Museum's website, including in the Gallery section which showcases different panels every few weeks.
Contributions of local stories that illustrate Methodist history and heritage are always appreciated, and of course if any potential stitchers were to come forward this would be excellent.