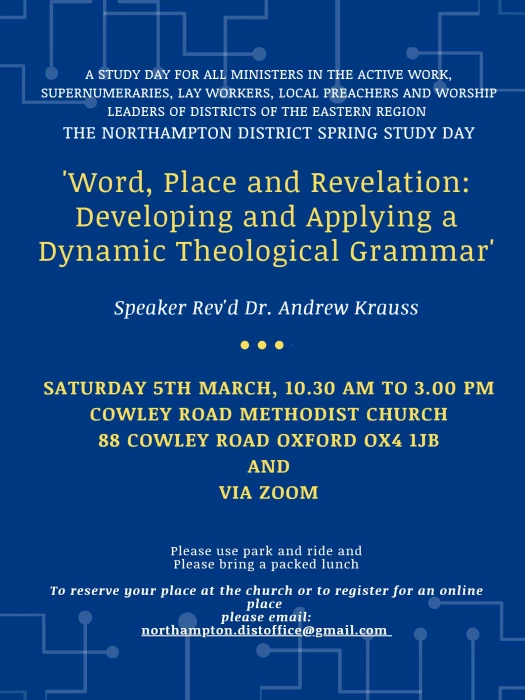 Northampton District has invited Lincolnshire District to join in this study day aimed at ministers, local preachers and worship leaders. They are meeting in person in Oxford but we are able to join in by Zoom.
The topic is "Word, place and revelation: developing and applying a dynamic theological grammar" and the speaker is Rev Dr Andrew Krauss
If you are interested in joining in then please contact the Northampton District Office at the address on the flyer.